Weld Neck Flanges For The Smooth Functioning Of Your Process Plant
Posted by Admin on June, 11, 2021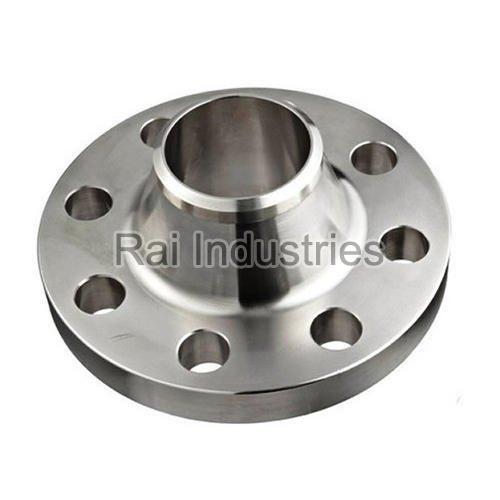 Weld neck flanges have a lot of uses in industrial work. There is various type of process plants that asks for weld neck flanges to be used for better functioning of the machinery. Also known as high-hub flange or tapered hub flange, it comes in two designs and is used with pipes. Usually, the long type of flange is used in process plants that are unsuitable to be used for pipes. Whenever you need to understand the use of weld neck flanges, you can always check with people working on them so that they can easily help you understand the uses.

A weld neck flange design goes like this: it has a circular fitting that has a circumference with a protruding rim. Also, these flanges are butt welded to a pipe with the help of a forging machine. There are series of a drilled hole in the rim providing the flanges to be fitted to another flange with the help of bolts.

Roles of weld neck flanges in the process plant

Weld neck flanges are usually used in hostile environments with extreme temperatures as well as stress and there are other sources of pressure as well. They simply achieve such great resilience by sharing the environmental stress with a pipe that is welded. With a pressure of 5.000 psi, these flanges can be used successfully in different machinery. They are used to make the process and the workflow smooth and continuous even at high pressure so that the machinery should not have a breakdown. With such an important functionality, it is equally important to have the best quality product that will keep working without any interruption.

Finding the best quality product for your business

Finding the best quality in anything can be challenging but not impossible. If you know what and how things should be done, you will be able to find the best quality weld neck flanges. With so many companies and so many products available in the market, you need to juggle between them. But if you find the right product, you can easily proceed with your business without any hassle. There are some of the reputed weld neck flanges exporters India that will help you get the best quality products as they have also been exporting weld neck flanges overseas.

Check for a list of the best weld neck flanges exporters in India so that you can easily find the products you are looking for. When you find one you can share your requirements with them and they will be able to help you find what you are looking for. With a little bit of effort in understanding the product first and then you will be able to find the same product. When you find the right product, you can carry on with your business. It will help you to have uninterrupted processes so that business will grow bigger with time.

With some of the renowned weld neck flanges exporters India you have nothing to worry about as they will help you with the best quality product and will also help you with the functioning of the products so that you do not face any issue going further.
This entry was posted on June, 11, 2021 at 12 : 37 pm and is filed under Weld neck flanges. You can follow any responses to this entry through the RSS 2.0 feed. You can leave a response from your own site.