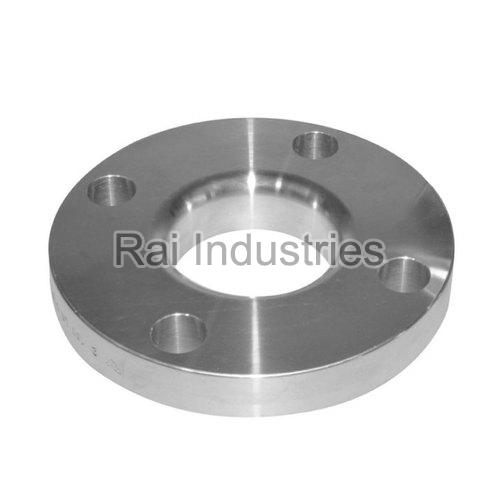 The lap-joint flange refers to the device as a loose slip-on or weld-neck flange. It is of two pieces for which one piece is stub-end while another end is the hub. Hub is of the raised face outside diameter in this flange.


Another piece is termed the backing flange. It covers the common dimensions as other flanges do however it does not consist of raised face. The backside has a square cut slight shoulder at pipe hole. The front one has a flat face for matching the fillet piece. Flange part would slip in stub-end before welding on sleeves in adjoined pipe fitting. The flange is not prominent or fixed in any way. It is flexible and free to move with proper alignment.


Let us see its uses and wide range of factors in many benefits.
Applications of Lap Joint Flanges:
It is usable for low-duty applications and never use for huge loads. Some specific pipes need lap-joint flanges. Metallic pipes frequently require this flange.


When you are using high-profile pipes, you may use this flange to cover the budget. Wetted materials are surely exotic while flange would be of carbon steel. It does not come in touch with processed fluids; hence it is safe to use.
Flange Buying Tips:
Before buying any flanges, you must consider certain factors.
• Design standards
• Size
• Normal Pressure
• Material
• Durability
• Face type
• Resistance for preventing corrosion
Key Features:
You may know the advanced features from Lap Joint Flange Exporters from India.
• For dismantling of pipes and flanges, it has urgent needs.
• It is matched with stub-end.
• It would rotate with the alignment of pipe holes.
• It is not advisable to use it in extreme conditions.
Benefits:
Lap flanges will impose some crucial benefits over other types of flanges.
• It will easily swivel inside the pipe. There is no problem in lining up with bolt holes.
• Lack of touch with fluids makes it a durable and reliable choice.
• You may reuse it for an eroded or corroded piping system.
• It has a little pressure holding ability, but it is more effective as compared to other flanges.
• It supports the ring in the stub.
• After the completion of welding, we can see the alignment of flanges with bolt holes.
• It has flexibility and can be used with any other application.


It has the same formation as slip-on flanges as we see with Lap Joint Flange Exporters India, but the exception is its radius at flange face and bore intersection. The radius will accommodate the flange with the lap stub end. It will create a strong assembly with stub end and the flange.
It is the preferred choice because of many factors. The first thing is its quick fitting inside the piping system. The second thing is its affordability within a limited budget. It will ease out the problems and we may proceed with the completion of the plumbing system.


Its highly upgraded physical features make it the choice of the millennium. Get a piece of extensive information from the manual of Lap Joint Flange Exporters India.